Thanksgiving is just a week away, and as we prepare to enjoy our blessings, it's important to remember our Delaware Valley neighbors in need all year 'round. Your gift of $35 delivers a Thanksgiving Food Box to an individual or family right here, in our hometown. Will you be part of our annual community outreach, through CityTeam? Share the gift of groceries, and the Gospel, by clicking through the "Help a Family" banner, or by calling 888-640-GIVE!
Congrats to all of our Weekend to Remember winners! You can still save $100 on your registration for the FamilyLife marriage conference this weekend in King of Prussia! Enter the promo code "weekend" at checkout, when you click through the graphic to buy online. Or, use the promo code "weekend" when you register over the phone at 1-800-FL-TODAY. Mark Daniels will see you Saturday morning at the Crowne Plaza!
In fact, EVERYONE'S a winner with Dr. Charles Stanley and In Touch! Our November Ministry of the Month offers a magazine and devotional to everyone who signs up! We'll reward weekday and weekly winners, and the Grand Prize is a basket of 20 gifts worth over $400! See it all where you register; click through the banner to sign up! And listen for Dr. Stanley weekdays at 8:30am and 11:30pm on WFIL!
You and a friend could follow the journeys of the Apostle Paul on a Mediterranean cruise with Bible teacher, Dr. Robert Jeffress of Pathway to Victory! Register to WIN a trip for two, and—just for signing up—you'll receive the high-quality brochure, "What Seven World Religions Teach about Heaven!" Complete information and registration when you click through the graphic! Catch Dr. Jeffress weekdays at 2pm and 10:30pm, and only on WFIL!
| | |
| --- | --- |
| Get a head start on your holiday shopping, and bless your favorite ministries! Win $3500 cash, in our Thanks-giveaway! Rewards members, click to enter now! | Here's yet ANOTHER chance to win, with WFIL Rewards! THIS time, our listener club members have a chance to win an iPad Mini 2®! Hit the graphic above to sign up and register NOW! |
Now, you already know you can listen to WFIL anywhere, thanks to our smartphone app! But now, you can "enable the skill" to hear us on your Amazon Echo™! For both, click here, or through the new "mobile apps" link at WFIL.com!
Keith and Kristyn Getty are returning to the Delaware Valley, just 4 days before Christmas! Conestoga Christian School presents Sing: An Irish Christmas Thursday, December 21st at the Santander Performing Arts Center in Reading, PA! Click through the photo of the Gettys to learn more!
| | |
| --- | --- |
| Learn how to build wealth and financial security through hassle-free ownership of rental real estate. Del Val Realty & Property Management's proven management system allows owners to enjoy the financial benefits of cash flow, tax savings, and wealth creation, while never having to deal with maintenance or tenant issues. Del Val is a full-service residential property management company with over 15 years of experience. They service over 2,500 single family, multi-family and HOA units in the Philadelphia area. Click on the graphic for more info. | If you currently have Obamacare health insurance, you may experience a 24% average increase this year. PA Non Obamacare Health Plans offer a good alternative! You can save 30-60% over your existing coverage and they offer year-round enrollment. Click on the graphic to learn more or call today for your rate at 610-529-1106. |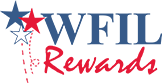 Join our Fan Club